Pizza that was voted to the Pizza Hall of Fame
Capital Pizza & Steak House Belle Rive is home, not only to the Best Pizza in Edmonton, but the Best Pizza in the province of Alberta. But don't just take our word for it… we were voted #1 in Alberta (#6 in Canada), and selected into the Pizza Hall of Fame by Saputo. To enjoy a freshly-made, tasty pizza that's served hot, just call (780) 457-0909 for pickup.
This deal only applies for Online Orders.
North Edmonton's Favourite Pizza Place
We first opened our doors to the North Edmonton community of Belle Rive in March of 2001, and since that very first day, Capital Pizza & Steak House's motto has been "Customers are #1!" We love to see our guests enjoying and sharing our delicious food, surrounded by their family and loved ones.That's why we opened; we love to host a good time!
Our Menus
Specials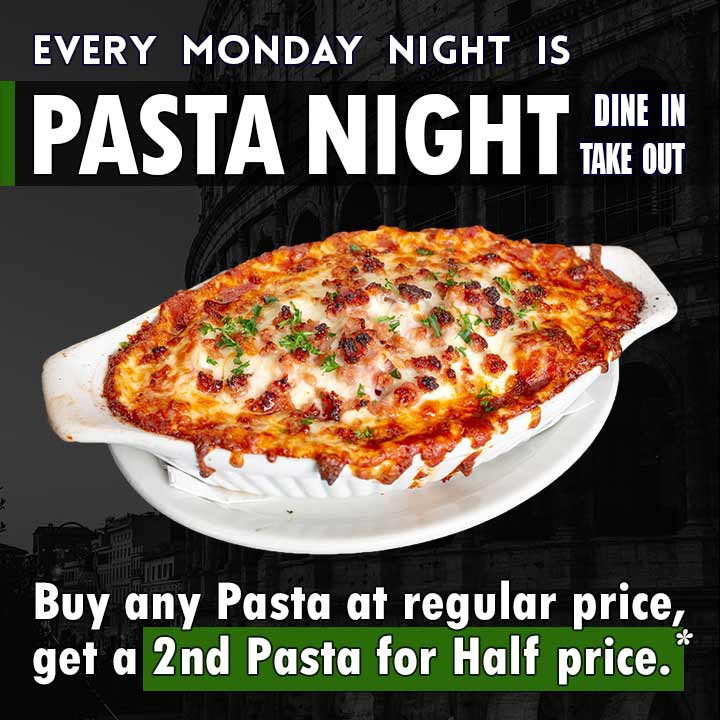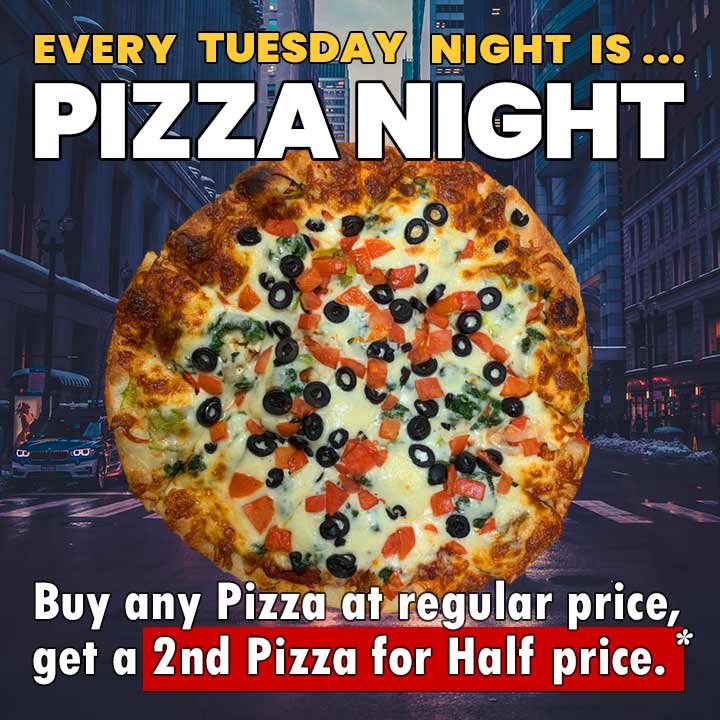 Join Us for Any Occasion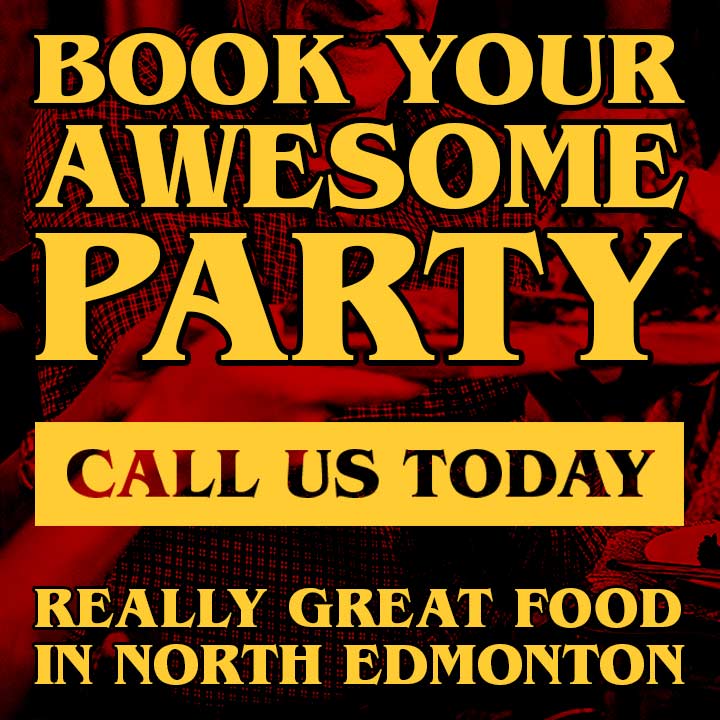 Everyone knows that celebrations and food go hand-in-hand, and we'd love for you to enjoy both at Capital Pizza Belle Rive. Join us for any get together or occasion:
Valentine's Dinners
Birthdays
Anniversaries
Thanksgiving
Christmas Parties
New Year's Eve
Graduation Parties
Wedding Showers
Rehearsal Dinners
Baby Showers
Business Meetings
Office Gatherings
Retirement Parties
Call us today to plan your next celebration at(780) 457-0909.
Whether they're naughty or nice, pick up some Gift Certificates for everyone on your Christmas lists. Call (780) 457-0909 for details.
Catering & Large Orders
Choose Capital Pizza to cater your party. Free Delivery on Orders over $100. Call for Details. Don't forget that we can also include bottled drinks … beer, coolers, wine, and other alcoholic beverages in your order.
It's true! You can now order beer, coolers, wine, and other bottled alcoholic beverages from Belle Rive Capital Pizza. Call (780) 457-0909 for details.