Have Lunch With Us
We serve BIG portions of our delicious lunch selections Monday to Friday from 11:00am until 3:00pm.
Whether it's a quick bite at noon, or a hearty afternoon meal, you'll be sure to enjoy lunch at Capital Pizza & Steak House.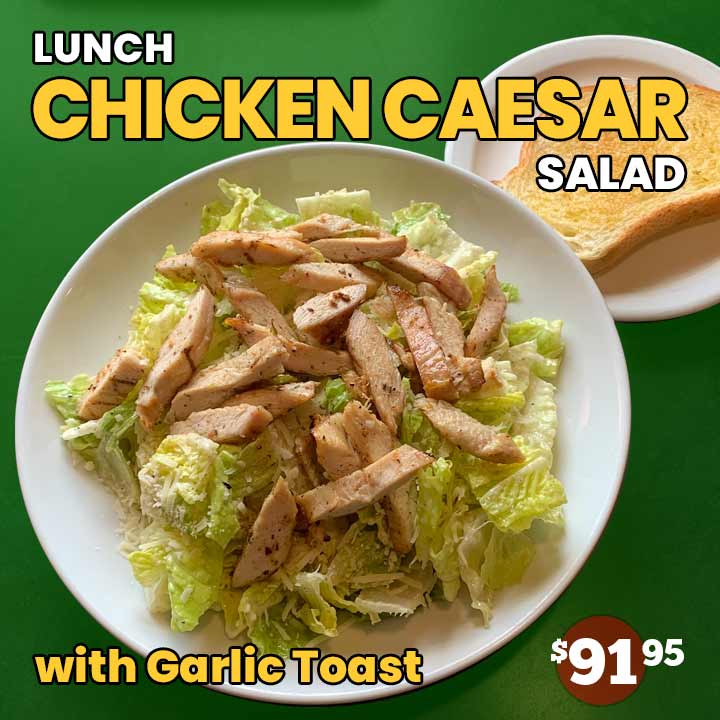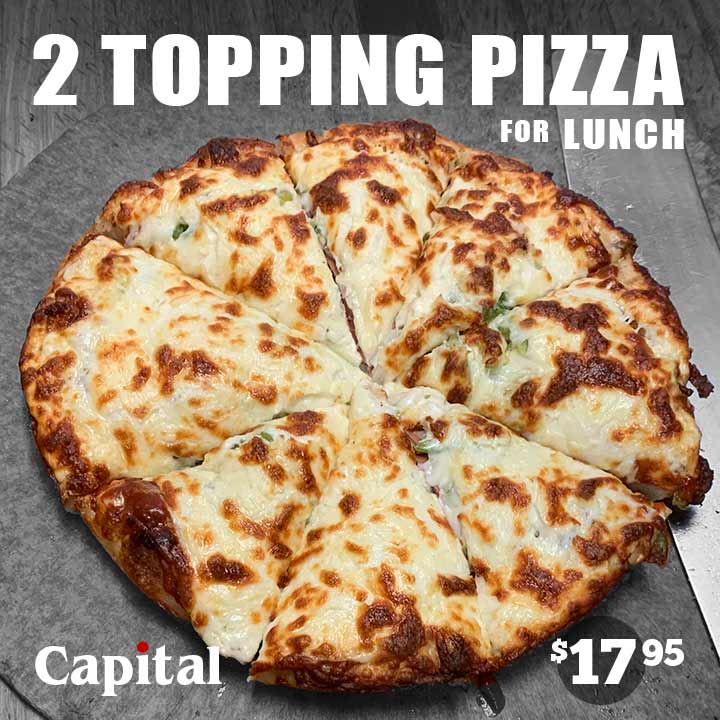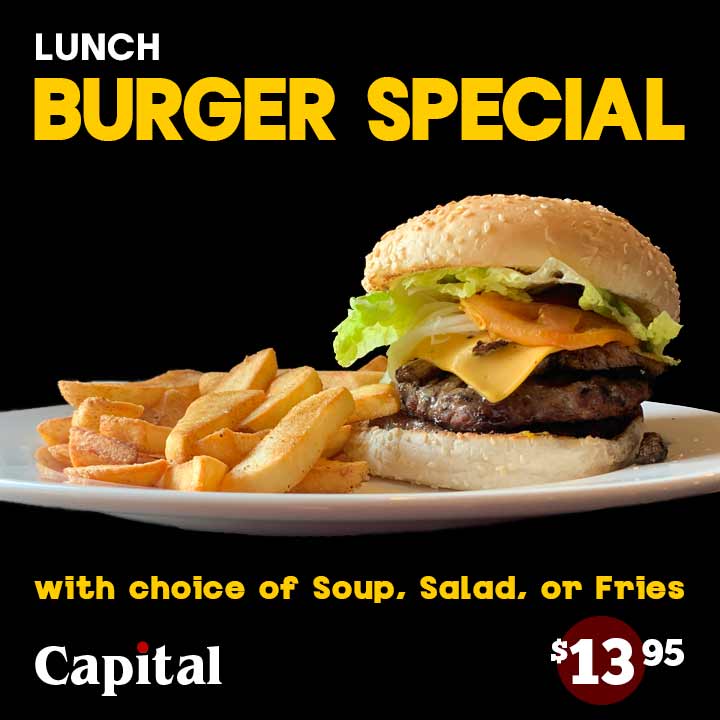 Pizza
Prepared with our famous home-made sauce and unique blend of mozzarella cheese.
Medium pizzas are 10", Large pizzas are 12".
Sandwiches
All sandwiches served with soup or salad or fries.
Upgrade fries to poutine for 2.95
Burgers
All burgers are served with fries.
Upgrade fries to poutine for 2.95
Submarines
All subs are served with French Fries.
Upgrade fries to poutine for 2.95
Donairs
All donairs served with French Friess.
Upgrade fries to poutine for 2.95