Gourmet Pizzas
Prepared with our famous homemade sauce and unique blend of mozzarella cheese.
Medium pizzas are 10". Large pizzas are 12".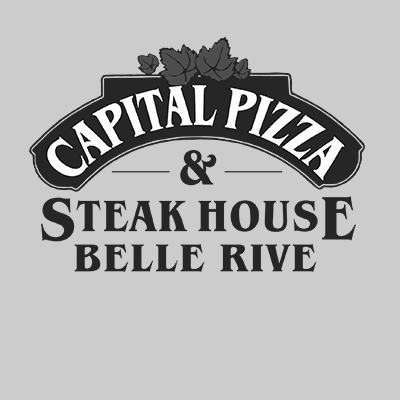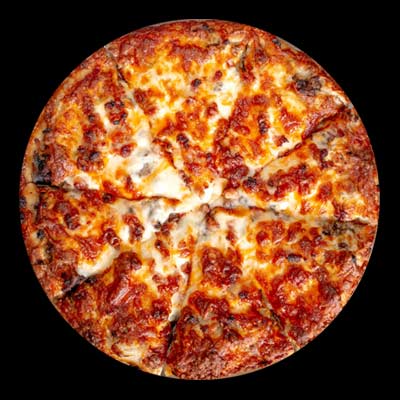 Meat Lovers
A carnivore-friendly combination of salami, pepperoni, ham, ground beef, and bacon.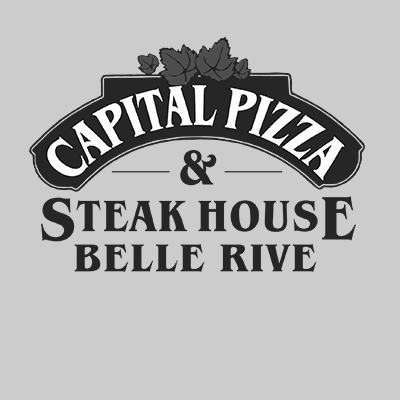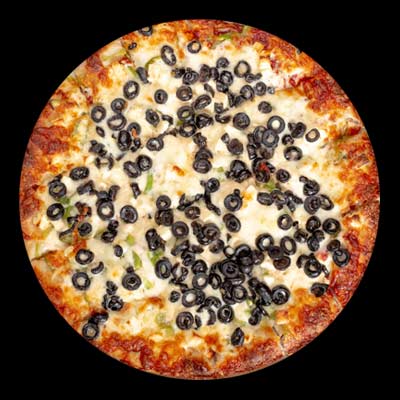 Greek Pizza
A tasty combination of onion, green pepper, fresh tomato, feta cheese, and olives.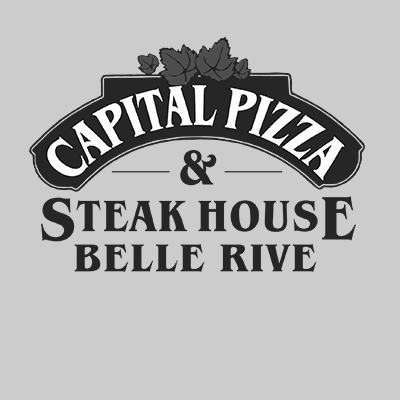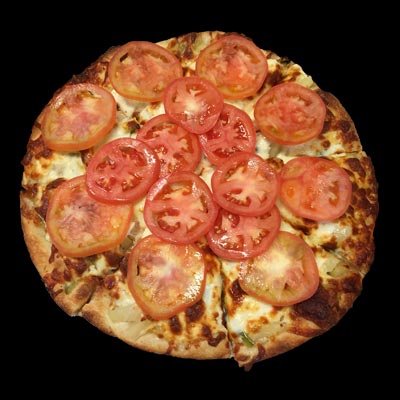 Vegetarian
A colourful vegetarian-friendly medley of onion, green pepper, fresh tomato, and mushroom.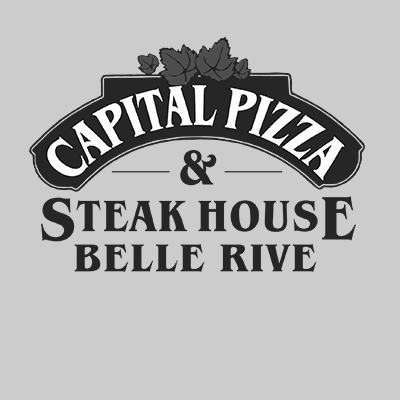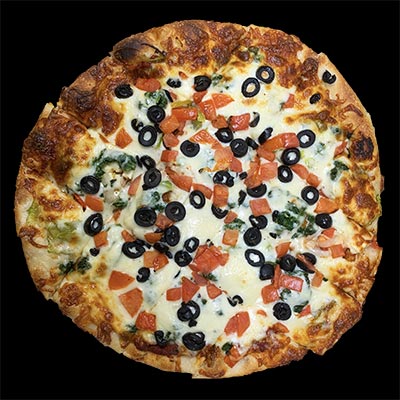 Mediterranean
Pizza sauce, olives, bell peppers, spanish onions, cook tomatoes, feta.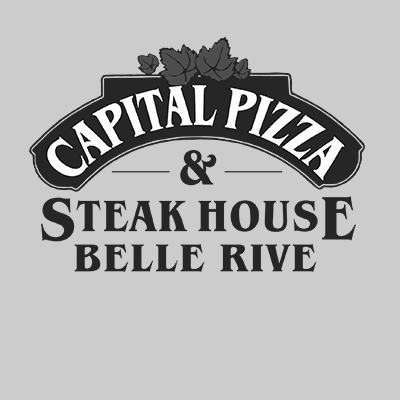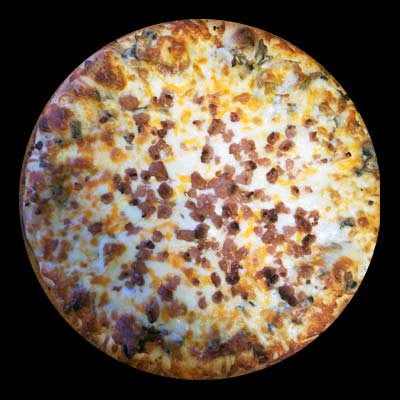 Tropical Hawaiian
A double cheese blend of mozzarella and cheddar, topped with ham, pineapple, and bacon.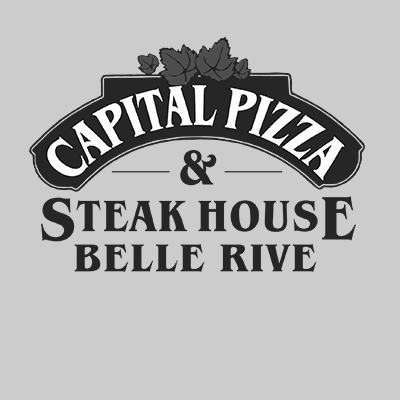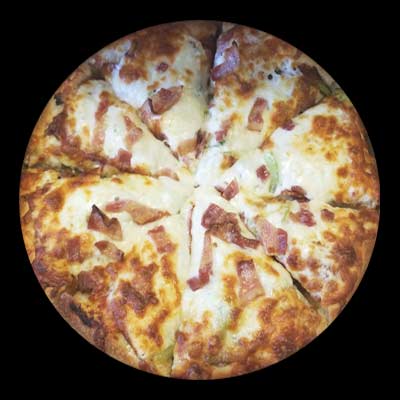 Canadian Classic
A delicious home-grown combination of pepperoni, mushroom, green pepper, and bacon.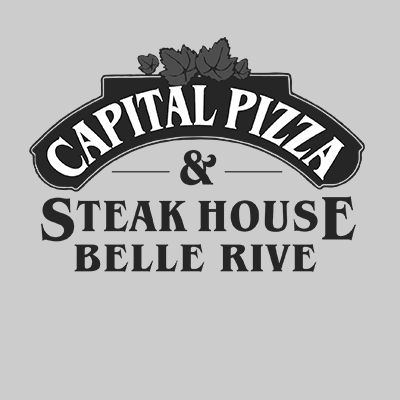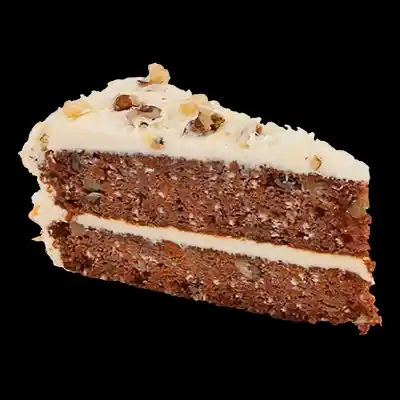 Colossal Carrot Cake
Two layers of moist, spicy carrot-laden cake with crushed pineapple, walnuts and coconut, all filled and covered with our delectable cream cheese icing. A mixture of sweet coconut and walnuts covers the top of the cake a white chocolate drizzle finishes it. Toasted almonds skirt the sides.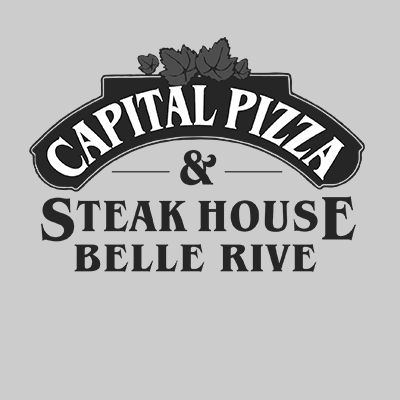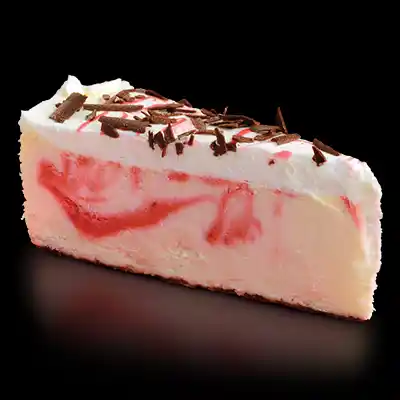 Strawberry Champagne Cheesecake (Gluten-Free)
Vanilla cheesecake marbled with strawberry and baked atop a chocolate cookie graham base. Topped with exquisite champagne mousse, strawberry swirls & dark chocolate shavings.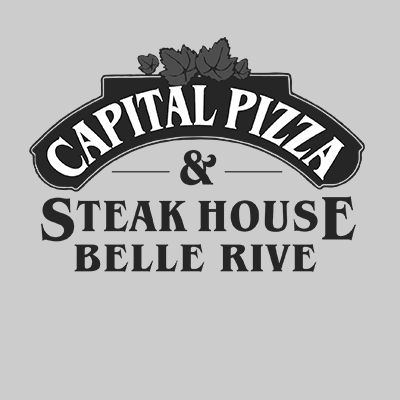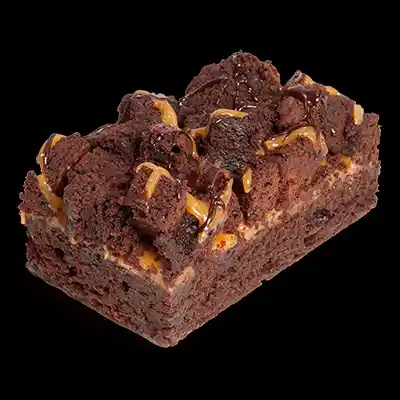 Chocolate Caramel Brownie
This moist, chewy brownie is topped with a layer of sweet dulce de leche caramel and even more brownie pieces. Yet even more sweet caramel drizzle tops everything off.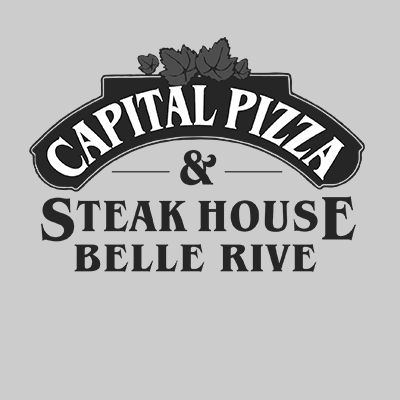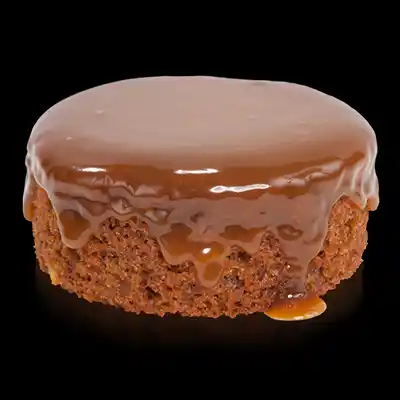 Warm Ginger Caramel Spice Cake
Chock-full of diced apples within a moist ginger spice cake. We then top it off with a decadent homemade caramel sauce; served warm and a la mode.