Gourmet Pizzas
Prepared with our famous homemade sauce and unique blend of mozzarella cheese.
Medium pizzas are 10". Large pizzas are 12".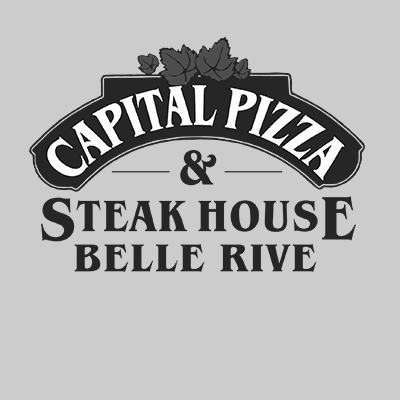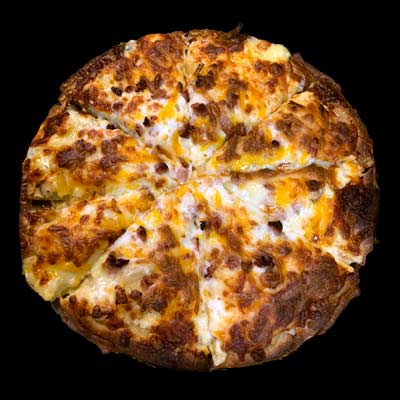 Tropical Chicken
The exotic taste of spicy chicken, crisp bacon, cheddar, mozzarella, diced pineapple, and creamy Alfredo sauce.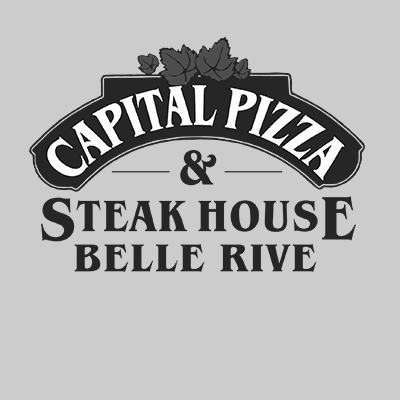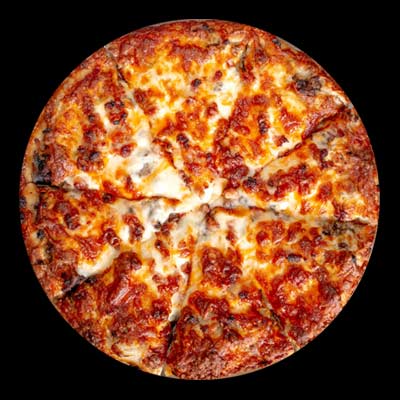 Meat Lovers
A carnivore-friendly combination of salami, pepperoni, ham, ground beef, and bacon.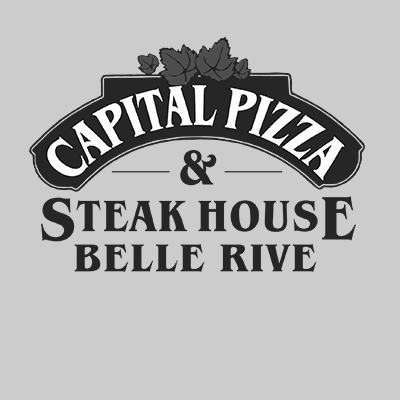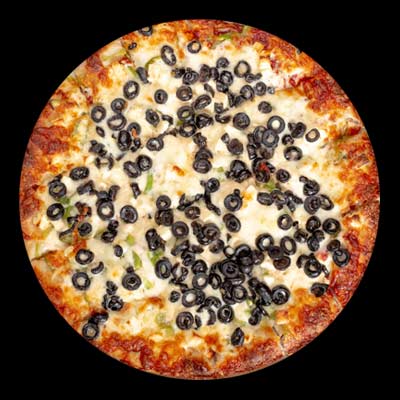 Greek Pizza
A tasty combination of onion, green pepper, fresh tomato, feta cheese, and olives.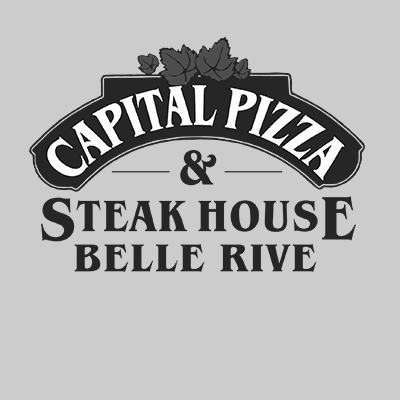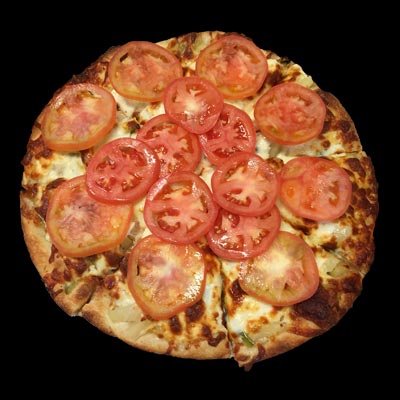 Vegetarian
A colourful vegetarian-friendly medley of onion, green pepper, fresh tomato, and mushroom.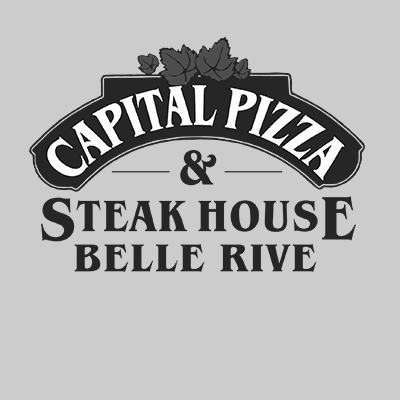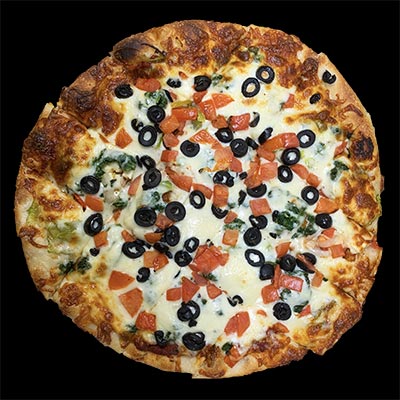 Mediterranean
Pizza sauce, olives, bell peppers, spanish onions, cook tomatoes, feta.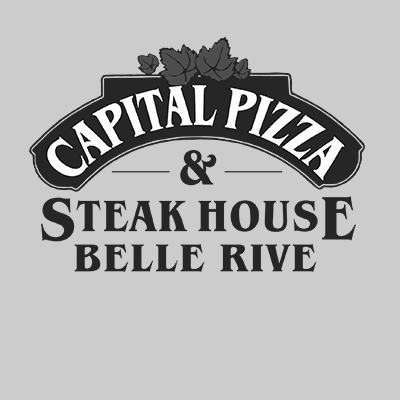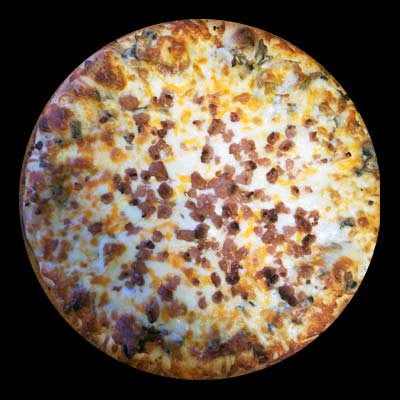 Tropical Hawaiian
A double cheese blend of mozzarella and cheddar, topped with ham, pineapple, and bacon.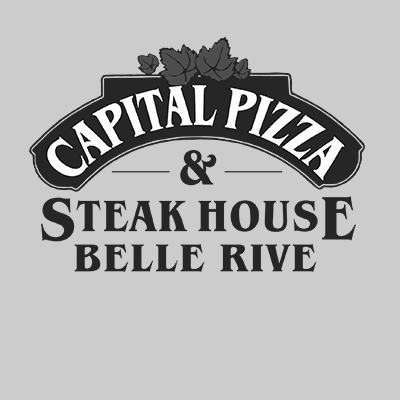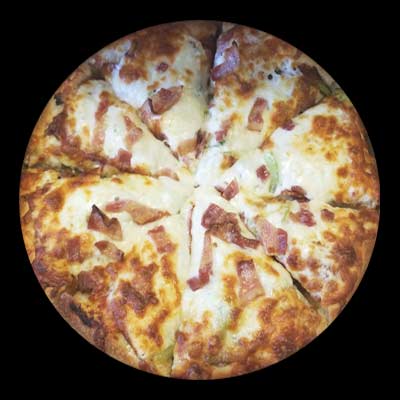 Canadian Classic
A delicious home-grown combination of pepperoni, mushroom, green pepper, and bacon.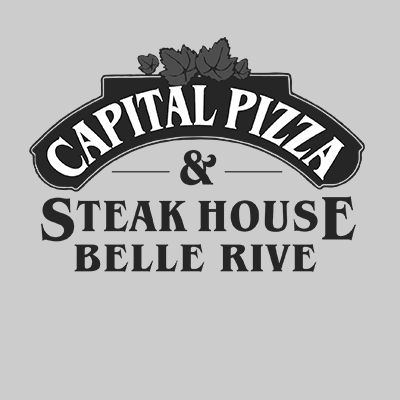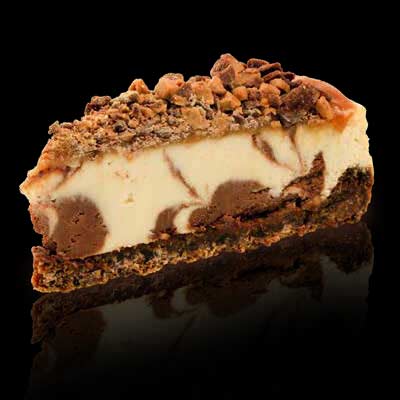 SKOR Cheesecake
We sandwich a soft, chewy SKOR cookie base with an amazing marbled mixture of caramel and dark chocolate cheesecake. We then drench the cheesecake with our homemade caramel sauce and top with a huge helping of SKOR bits.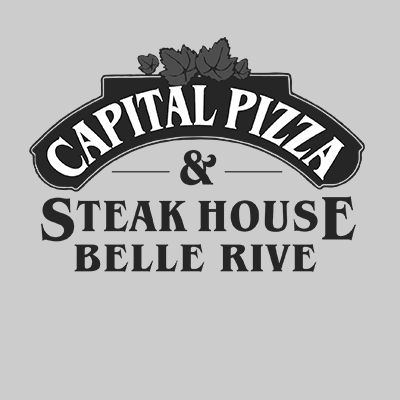 Colossal Carrot Cake
Two layers of moist, spicy carrot-laden cake with crushed pineapple, walnuts and coconut, all filled and covered with our delectable cream cheese icing. A mixture of sweet coconut and walnuts covers the top of the cake a white chocolate drizzle finishes it. Toasted almonds skirt the sides.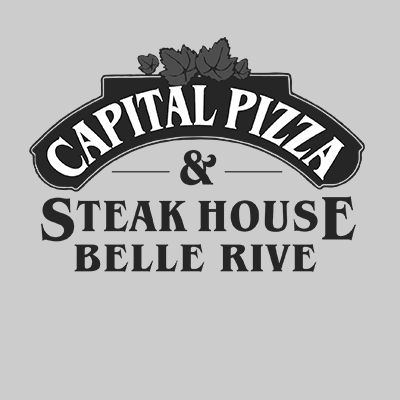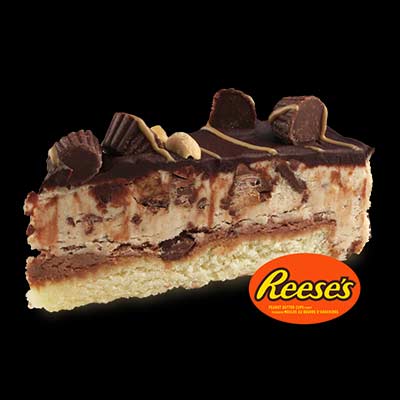 Reese's Peanut Butter Blondie
A chewy blondie layer (blonde brownie) is topped with a milk chocolate ganache and then smothered with peanut butter mousse that is jam-packed with chopped Reese's peanut butter cups. Glazed with dark chocolate and covered with mini Reese's peanut butter cups, peanuts and Reese's peanut butter drizzle.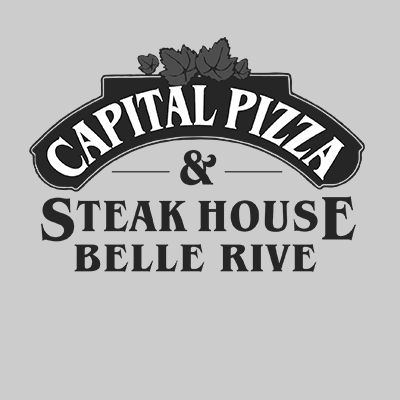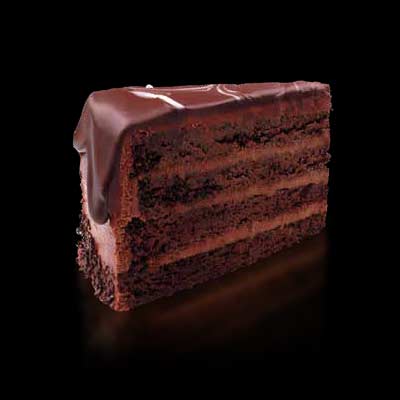 So Good Chocolate Cake
Four layers of decadent chocolate cake separated by rich chocolate fudge icing. Finished with a dark chocolate glaze and skirted with fine pajets.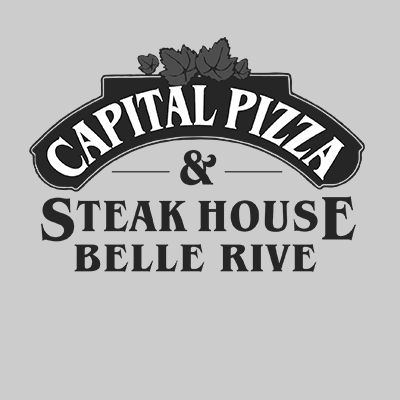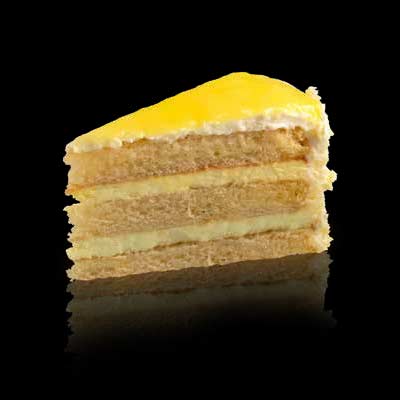 Pucker Up Lemon Cup! Cake
This three-layer vanilla cake with lemon cream cheese filling is covered in lemon mousse, topped with a lemon glaze, and then skirted with white chocolate curls. Made with 100% pure lemon purée, the colour used is natural turmeric, meaning no artificial colours! This 'Sunshine on a Plate' is per- fectly sweet and is melt-in-your-mouth softness!