Seafood Favourites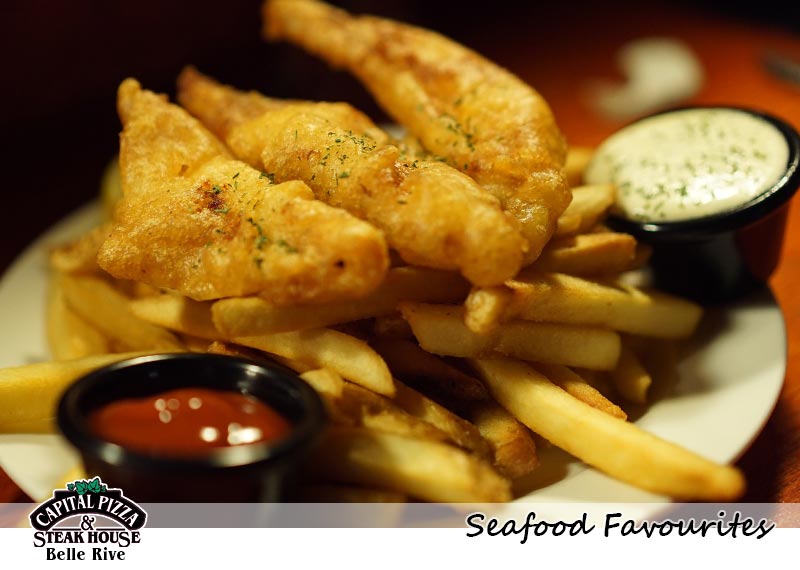 All of our Seafood Favourites are served with a fresh lemon wedge and your choice of rice, baked potato, or fries and garlic toast.
Fish & Chips (3)
Deep-Fried Fantail Shrimp (7)
Baked Salmon (8 oz.)
A boneless Wild Salmon fillet served with fries or rice, salad and garlic toast.

Please let your server know about any allergies. For pickup orders, please call (780) 457-0909. For online deliveries: SkipTheDishes or DoorDash or Uber Eats